Compare Health Insurance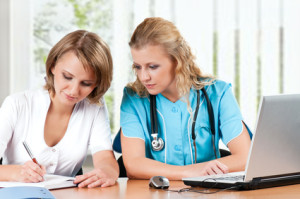 BUPA is probably the 'household name' of private medical insurance and is internationally known for its leading health insurance services.
Our advisers compare health insurance plans so you can choose the right level of cover for your circumstances. Just complete the short form above to compare plans.
Since 1947 Bupa has grown to provide services to fourteen million customers in just short of 200 countries. This huge scale means it has the resources to provide healthcare worldwide. Bupa's original name, 'The British United Provident Association', became shortened to BUPA and the organisation went on to establish the Nuffield Homes Charitable Trust which is now the hospital group known simply as Nuffield. Many people will recognise the Bupa / Nuffield names from local facilities spread across the population centres of the UK.
BUPA's objective has always been "to help people lead longer, healthier, happier lives" and they strive to achieve this by offering a range of medical and healthcare services for the whole of life. BUPA is committed to making quality, patient-centred private healthcare accessible and affordable. This commitment is shown in that Bupa have 35 world class hospitals around the UK so patients should never have too far to travel when they need medical care. This also means that visiting friends and family will likewise not need to incur the costs of overnight stays.
Please note that with any new PMI policy any pre-existing conditions will generally be excluded from cover. Any new conditions developed since the policy start date will be eligible. If you currently hold a PMI policy you may be able to transfer your policy ("switch") to another provider and continue the same cover provided you meet the right criteria for the insurer.
What are the benefits?
You will be treated by world class consultants who are experts in their fields
Access to the latest proven drugs and treatments not available on the NHS
14 million customers in over 190 countries benefit from Bupa cover
No shareholders so profits are reinvested into better services and facilities
Discounts on other health and wellbeing providers such as David Lloyd and Slimming World
Bupa members also benefit from:
Help and advice from a specialist Oncology Support Team and oncology nurses throughout any treatment
Support from the Treatment Options Service to help patients make decisions about their cancer care
Access to treatment from a network of recognised breast, bowel and gynaecological cancer centres
BUPA sell both personal and company health insurance policies but there are many more strings to their bow. On top of the 35 nationwide hospitals on their books they provide health services for the workplace, give health coaching to encourage a more positive lifestyle, run old persons care homes, offer home healthcare, provide health assessments and offer chronic disease management services.
What is included healthcare?
Treatment and Care Policy
These policies are designed for those who are happy to receive an initial diagnosis from the NHS but would prefer to receive subsequent treatment privately. Bupa will cover the cost of treatment by a private consultant and aftercare in a private hospital. This includes treatment such as physiotherapy.
You can choose an excess of between zero and £500. The excess is applied once for every membership year in which you make a claim, but choosing a higher excess will reduce monthly fees so is worth considering.
Comprehensive Policy
This policy covers all of your medical costs from diagnosis to treatment and aftercare for all conditions including cancer. You will have access to MRI, CT and PET scans. Post diagnostic treatment is covered as well as therapies such as physiotherapy.
What's Excluded?
As is generally the case with health insurance, pre-existing conditions are excluded from cover. Decisions about cover are based on your previous seven year's medical history. You will not need to attend a medical but if you have symptoms that you know could cause problems in the future, you will have to make Bupa aware.
There are also some conditions that will not be covered such as chronic long-standing conditions such as diabetes and non-essential cosmetic surgery.
Hospital Choices
One of Bupa's great strengths is its network of private hospitals across the UK. You will always have access to some of the best private hospitals in the UK but you can reduce your monthly fees by limiting your access options.
Some networks may not have a hospital close to you, so if this is important you should choose a network that is appropriate.
Essential Access
This is the basic low cost option and gives you access to a limited national hospital network including a selection of private hospitals and clinics, including some outside central London.
Extended Choice
This gives you access to a larger selection of hospitals but again excludes central London hospitals and clinics.
Extended Choice With Central London
This has all the benefits of Extended Choice but includes central London hospitals and clinics.
Are you eligible?
To be eligible to apply for cover, you should not receive any payment for participating in sports and you must have been resident in the UK for at least 6 months.
You will need to provide some personal details plus details about any family members you would like included on the policy.
Finally you will need to select the level of cover you require plus any additional options to customise your policy. Once the policy is setup you will need to pay by direct debit.
How much does cover cost?
This depends upon your personal circumstances. Our advisers can help you find the right level of cover for your circumstances, and provide a comparison of cover from alternative providers.